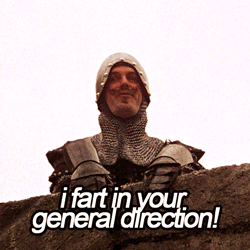 This post is, for lack of a better word, one of those "slice of life" moments.
Our son gambled on a fart last night... and lost.
He was laughing and playing and then he suddenly stopped and looked up and said
"SOMETHING CAME OUT OF MY BUTT!"
He was rushed to the toilet and all was taken care of. But then we let him have his privacy. I went to the kitchen and
AJ
went upstairs to get him some fresh underwear.
While we were both out of earshot he apparently announced that he was finished and would like to get up... and neither of us heard him.
As I hear AJ's footsteps on the stairs, I hear quiet, uncontrolled sobbing from the bathroom....
We rushed in to find him with his head in his hands and tears falling to the floor in a steady stream. Turns out that when we didn't show up immediately - he thought we'd abandoned him to live forever on the toilet...
A cookie and some book-time with AJ and he was right as rain.
It's the little moments.